HIESuccess
Are you using a CMS Certified EHR?
CMS and the Office of the National Coordinator for Health Information Technology (ONC) have established standards and other criteria for structured data that EHRs must use in order to qualify for this incentive program. To get an incentive payment, you must use an EHR that is certified specifically for the EHR Incentive Programs. Certified EHR technology gives assurance to purchasers and other users that an EHR system or module offers the necessary technological capability, functionality, and security to help them meet the meaningful use criteria. Certification also helps providers and patients be confident that the electronic health IT products and systems they use are secure, can maintain data confidentially, and can work with other systems to share information.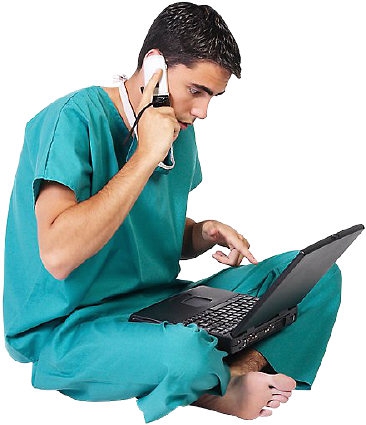 Talk with your vendor about HIE
All vendors who are particpating in the CMS EHR Certification Program should have incorporated some leve of functionality for electronic health information exchange into their Electronic Health Record (EHR) in accordance with the certification requirements. Reach out to your vendor to see if what HIE capability is offered within their product. Below are some basic questions that CMS suggests to ask your vendor:
What HIE capabilities to you have within your EHR?
Do you have CMS National Standard DIRECT messaging capabilities within your EHR?
What privacy and security features does your product currently provide and support?
What form(s) of exchange does you EHR support?
What are the costs associated wit upgrading to include HIE within our practice's EHR?
What are the maintenance and monthly costs of including HIE within our practice's EHR?
If you do not currently have HIE functionality, do you plan to integrate HIE into your EHR at some point?
If so, what is the timeframe for when HIE will be available?
---
Join HIPAAedu Today! Signup for free HIPAA webinars and training!